We care for your health especially in these Pandemic stricken times!
Corona Pandemic has meant that safety from this disease is the most important service a guest seeks in any hotel or restaurant. Minimising the chance of infection and taking care of hygiene is THE MOST IMPORTANT factor. We try to give a safe environment for our guests by taking the following steps:
For Guests:
No advance needed for individual daily travellers. We realise travel is uncertain, and we assure you that we do not need any advance from individual daily travellers. If any advance has been taken for an agent booking or group booking, we promise to refund any such advance if informed 24 hours before arrival date, for any cancellation due to Covid 19.
Temperature reading of all guests taken at hotel entrance.
Ask us if you need a digital thermometer / oximeter / doctor assistance.
We offer a special tissue dipped in Oxivir at reception for guests, you can use this to sanitise buttons, switches etc. for peace of mind.
Your room key has a wooden stick to help press lift and room switches etc. reducing contact with surfaces. All surfaces in room and public areas, switches etc are regularly sanitised.
Hand sanitisers are available at entry, dining area, all floors for guest use.
You can ask your parcels/documents etc. to be UV treated and sanitised at reception in a special DRDO designed chamber.
Tara Niwas is certified and aware, we keep updating our knowledge on the virus.
Tara Niwas is SAATHI Certified as per Government of India guidelines. This self- certification by Quality Council of India and Ministry of Tourism gives us a good benchmark to follow.
Tara Niwas rooms and public areas are designed in a manner that is safer that a modern box type construction.
Individual AC machines in each room, each room has openable windows and ventilation, natural light.
Open verandas, corridors and Non-AC Public areas make tara Niwas pleasant and safer than centrally air-conditioned buildings.
Our check in, service and check out systems are designed to minimise contact.
Paperless check in. Send us your photo ID, name, address by email or whatsapp for fast, smooth and safe welcome to Tara Niwas!
Paperless check out. We will email / whatsapp your bill on the day of check out along with payment options. You can pay online. Fast, smooth and safe – au revoir – till we meet again!
All hotel details like wi-fi code, hotel facilities, room price etc. can be sent by whatsapp/email.
Housekeeping staff will ONLY enter your room when you ask for service. Room will be UVC sanitised before service.
We take out duvet, pillows after each check out, keep them in Sun for 24 hours to kill possible infections.
Proper sanitization using Virex chemical (One of the best chemicals for purpose – safe, stable and efficient, by Diversey) of all guest luggage, goods recd.
We wash linen at 65 degrees, this ensures proper hygiene. We have a 6 stages machine wash cycle for linen and uniforms.
After wash, all linen is Sun dried and machine pressed at 135 degrees. Towels are partially sun dried and then dried in a steamer at 90 degree to ensure hygiene.
All rooms and public areas are cleaned and sanitised after check out using proper equipment and sanitizing agents. We will be HAPPY TO SHOW you the room cleaning procedure.
We use best possible chemicals and technology.
We use Virex chemical from Diversey company to sanitise luggage, shoes, floors and lifts.
We use Oxivir Chemical from Diversey Company to sanitise room and public area furniture, furnishings, used crockery and cutlery, table covers and mats etc.
Both chemicals are safe, stable and recommended for combating Covid.
We use 70 percent alcohol for touchpoints and hand sanitation.
Tara Niwas takes care of our staff members to keep them and our guests healthy.
All staff members are given multi-vitamin + zinc tablets regularly. All our 45 plus staff members have recd. the first dose of vaccine and will soon get the next dose too.
Proper protocol for staff as they come on duty. This includes physical check for any sign of illness, wash and change of clothes. Uniforms and footwear sanitised & washed daily.
Protective masks and gloves to all staff members. Staff members sanitise hands after every room or food service.
We use state of art UVC machines to sanitise guest rooms and bathrooms. We use Virex and Oxivir chemical sprays to sanitise used crockery, cutlery, tables, touchpoints and floor areas.
We are a FAMILY MANAGED firm. Nothing is more important for us than your safety, security and well-being.
We care for your special needs
Family managed, we are always ready and willing to get you that extra service that makes your stay welcoming and memorable.
Smoking discouraged: Specific non-smoking rooms..
Kids welcome: No charges for small kids, half charges for 5–10-year-olds.
Long term stays welcome: Special discounts for long stays and repeat guests.
Food allergies: Do mention any food allergies you may have; we will do our best to make food that is safe and suitable.
Lady Guests welcome: Family managed, we take special care to respect privacy and safety of lady guests. Visitors are discouraged from going on guest floors, there is no bar, event space, late night activity in our small hotel.
Pet friendly: We have specific pet friendly rooms.
We care for your safety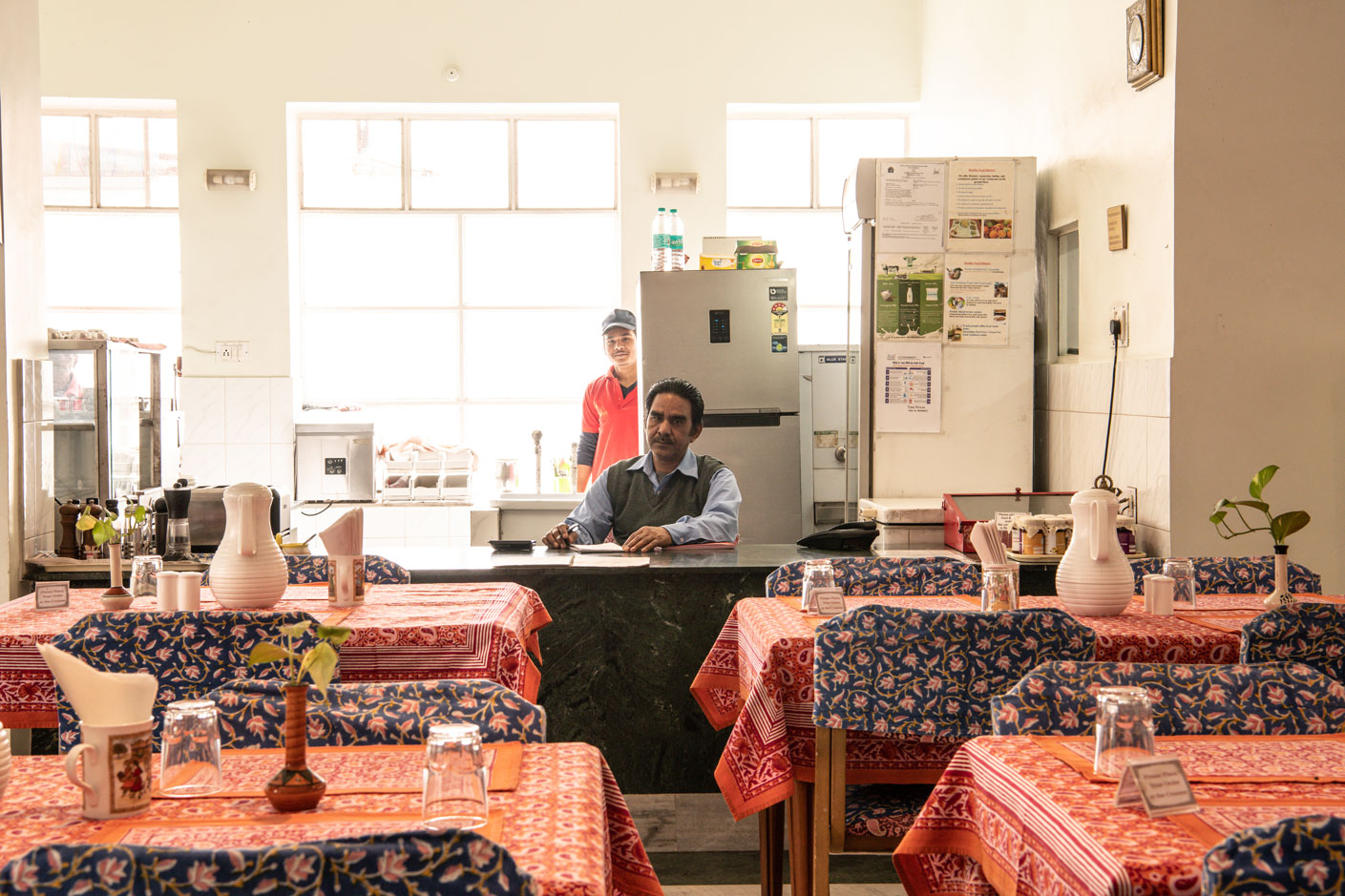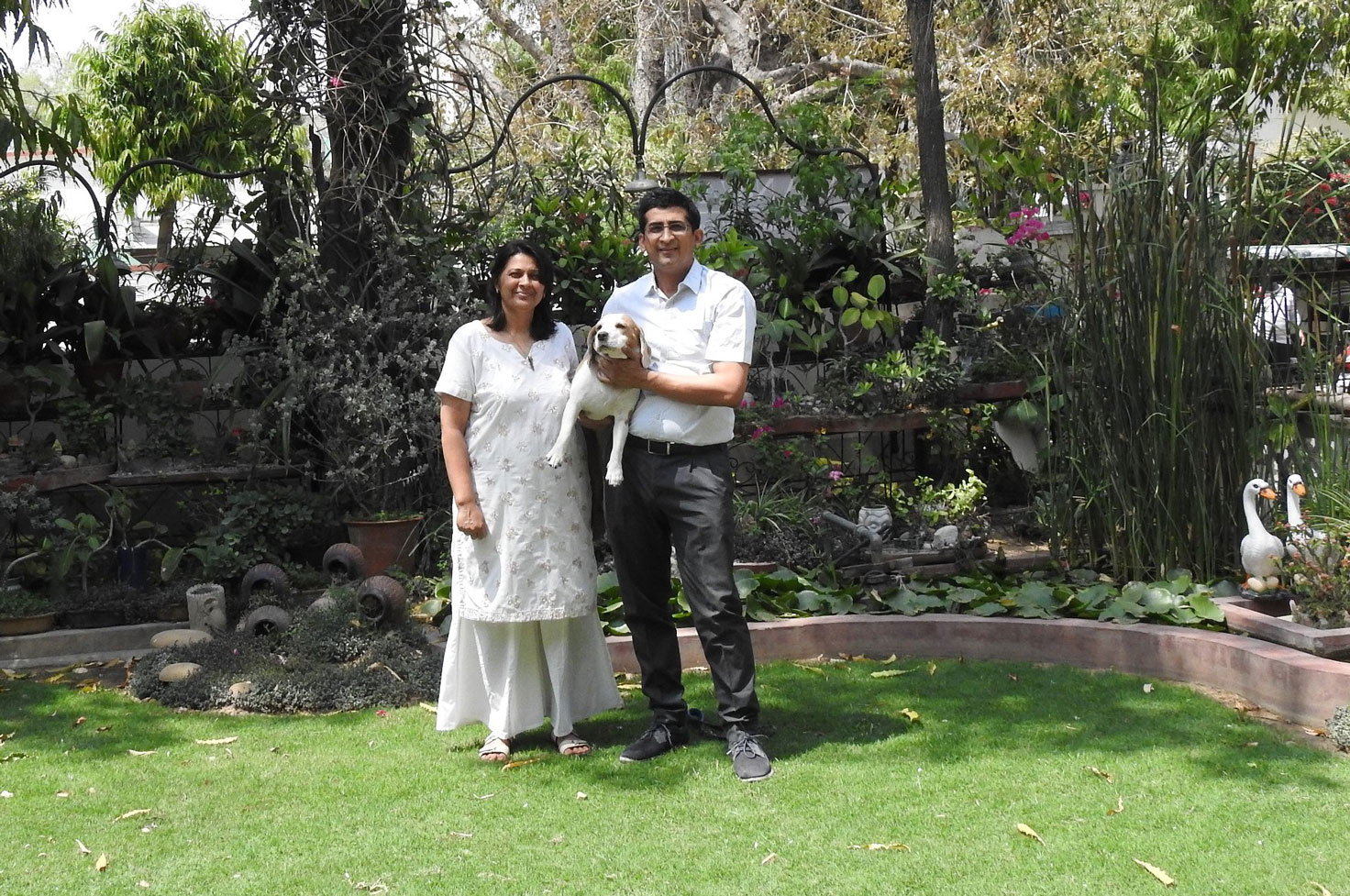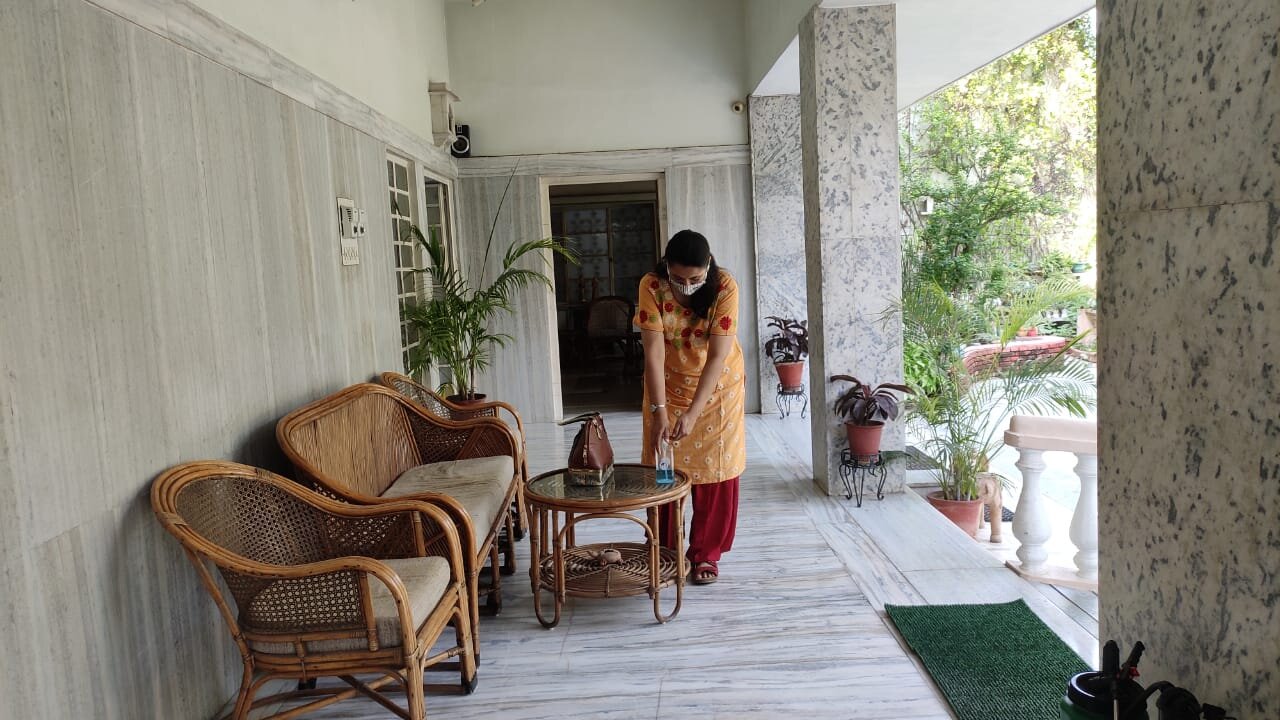 Restricted entry to persons not staying with us.
Entire building is CCTV covered.
Family Managed, we are particular about visitors from outside.
No BAR, pub and discotheque/nightclub.
Firewall and unique id and password to each guest for accessing wi-fi
We have fire escape plans in each room, glow in dark exit signs, and fire safety measures in place. There is no false ceiling in entire building.
We have an open kitchen that to are welcome to visit, we serve freshly prepared food.
We care for Lady Travelers
Entry to guest floors is restricted, visitors from outside are allowed only after the permission of the staying guests in limited numbers for limited time.
All floors and public areas are under CCTV surveillance.
Owner's female family members are actively involved in the management of the hotel.
There is no bar / nightclub / disco on premises.
All rooms have a magic eye on the room door.
We care for your health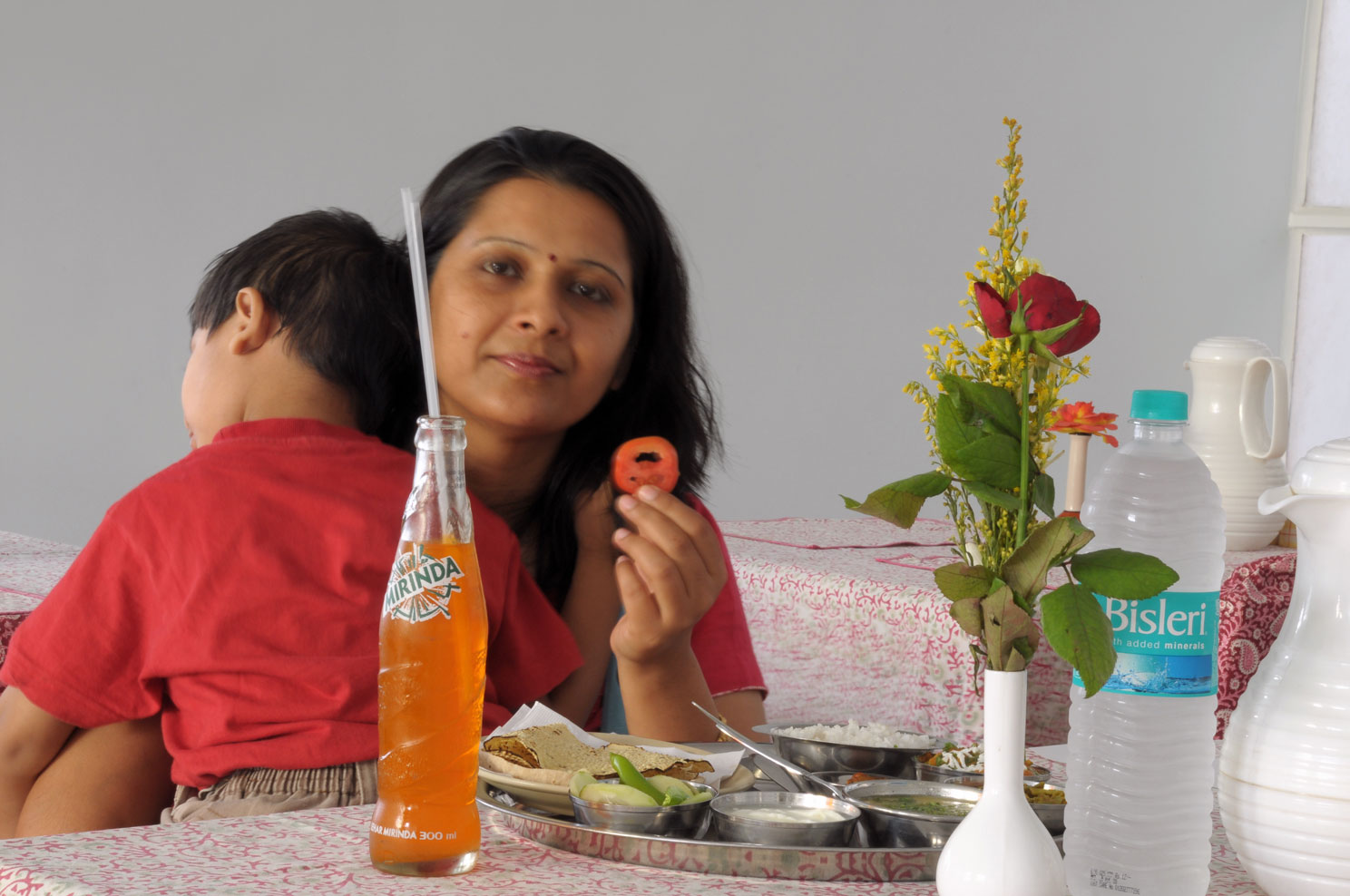 We believe that food should be fresh and nutritious, not just tasty. We serve simple, but fresh and healthy food that is good for your tastebuds as well as health!
Home like food freshly made.
Special dietary requests for old / sick guests and children are welcome.
Yoga classes held on request.
Ayurvedic massage.
Breads, cookies, preserves made without using chemicals, artificial colours or preservatives in house.
RO treated water.
Doctor on call
We grow many of the vegetables that are served, without using chemicals or pesticides at our own farm in Amer. You are welcome to a visit!
We care for a sustainable and eco-friendly way of life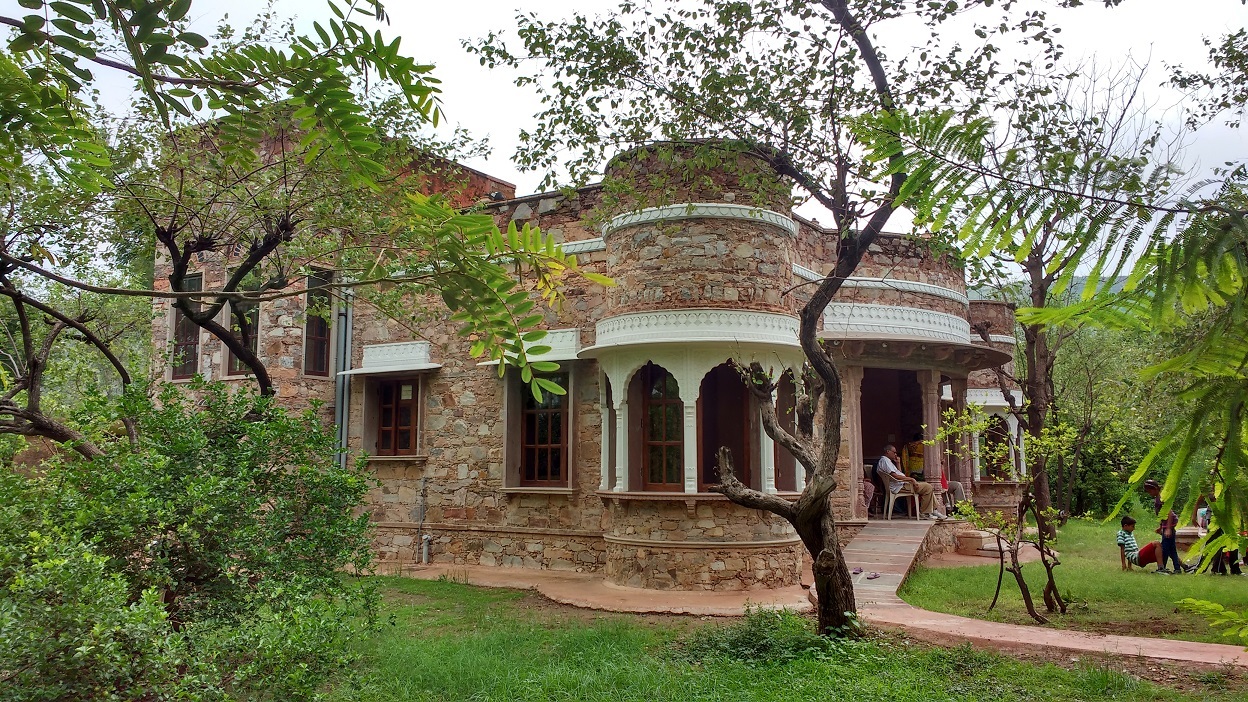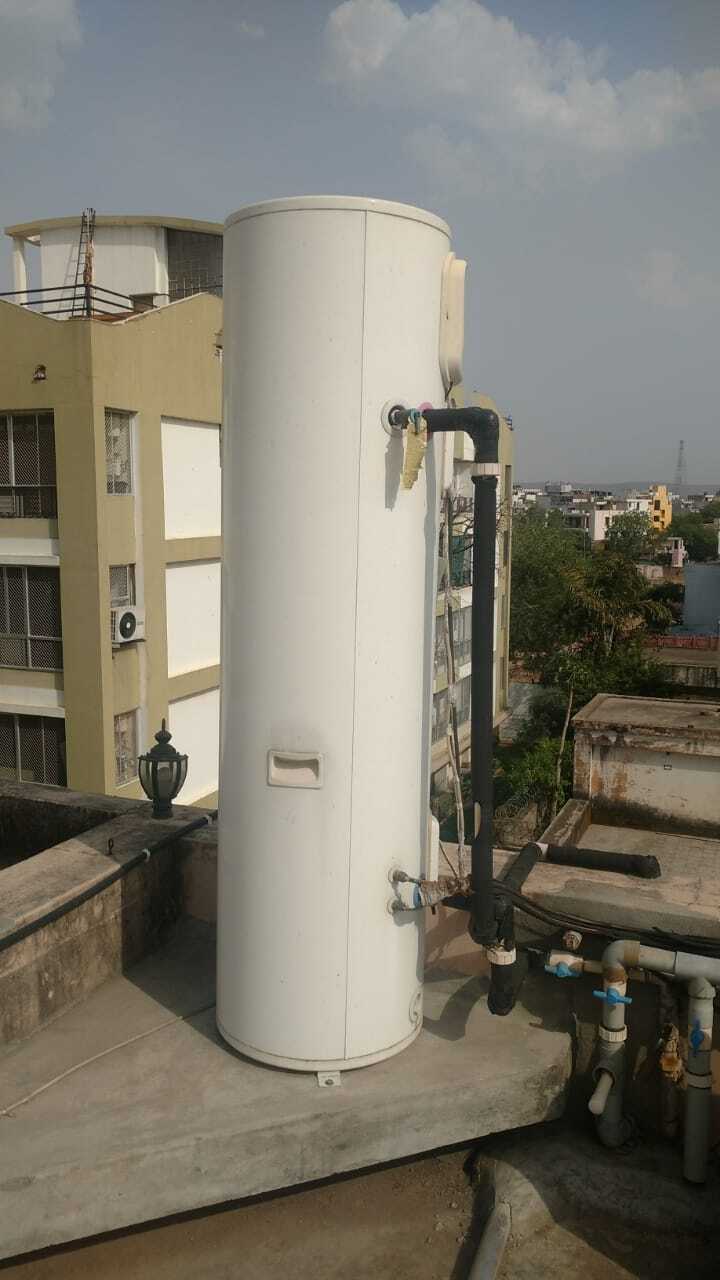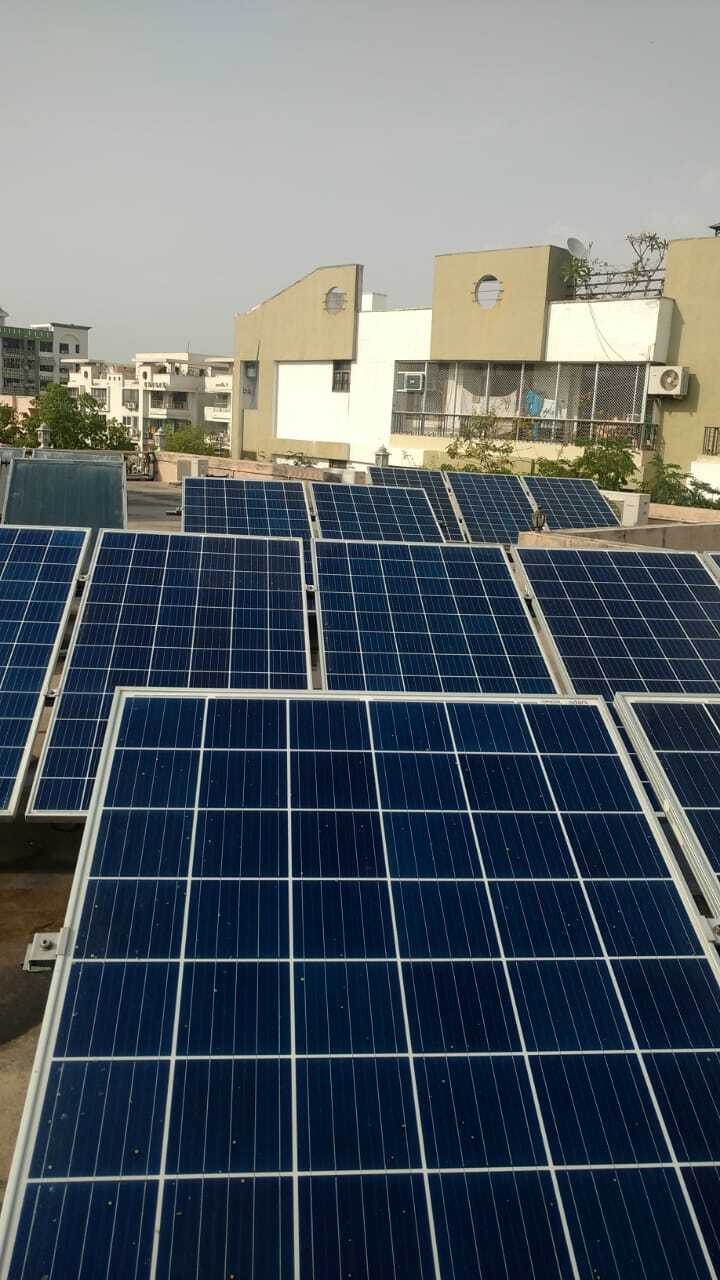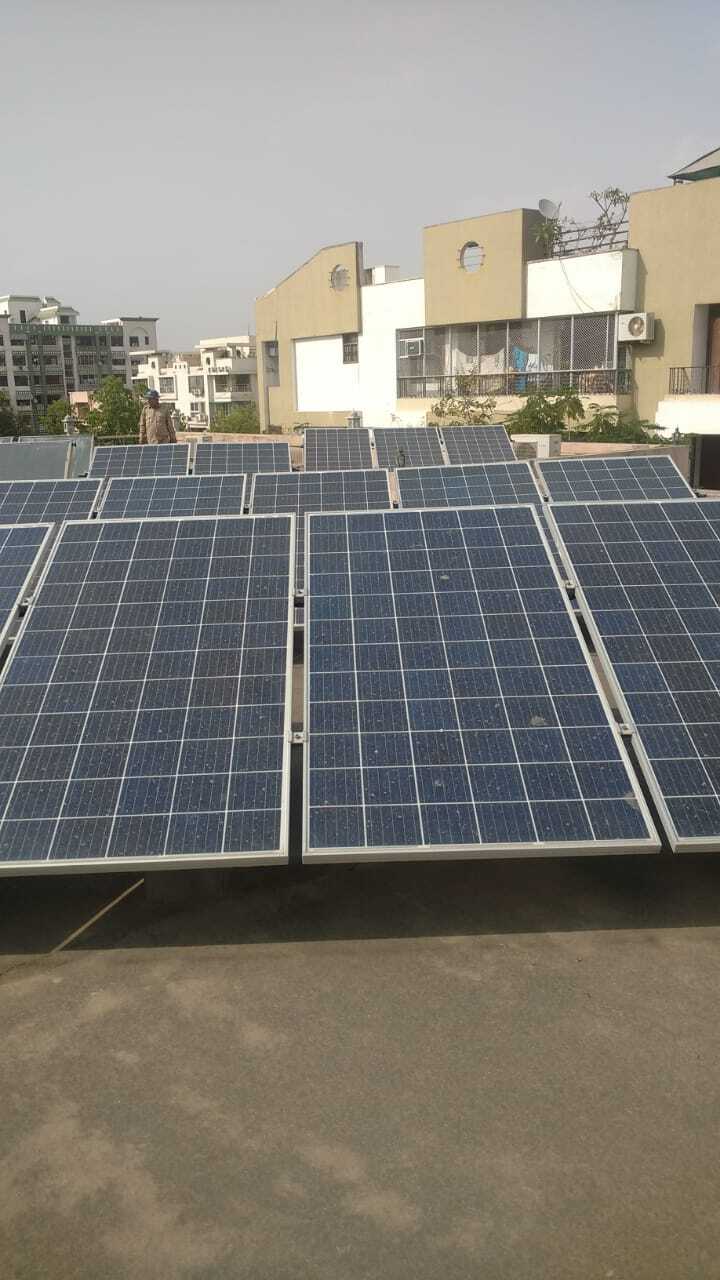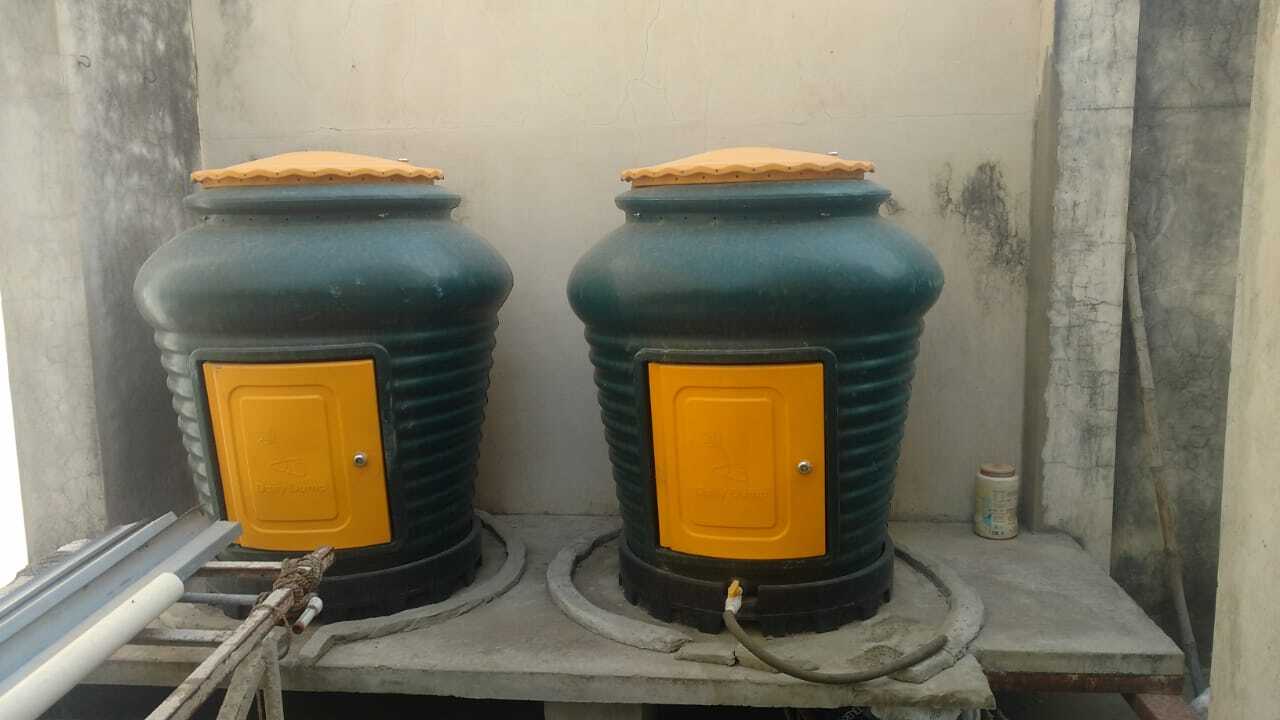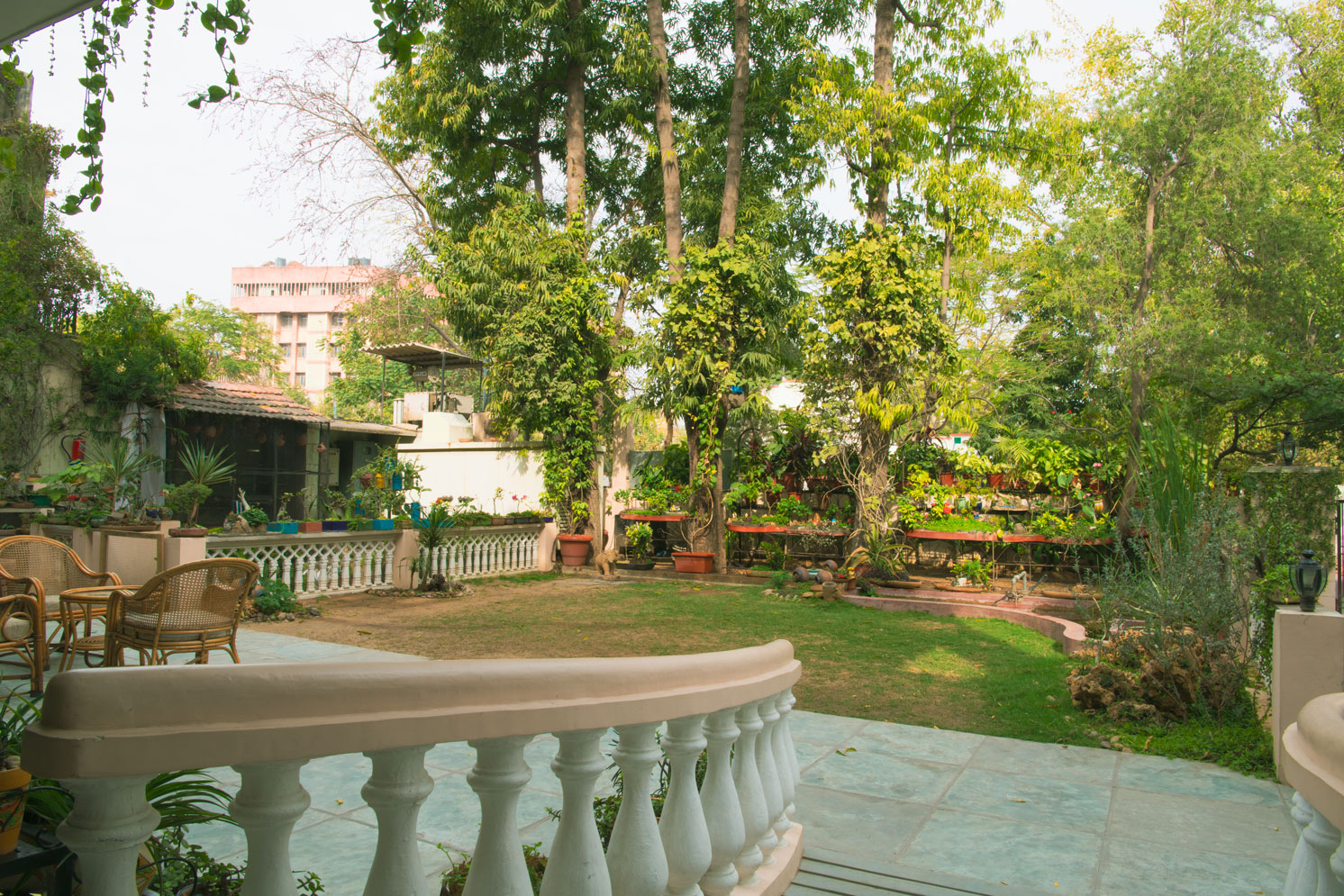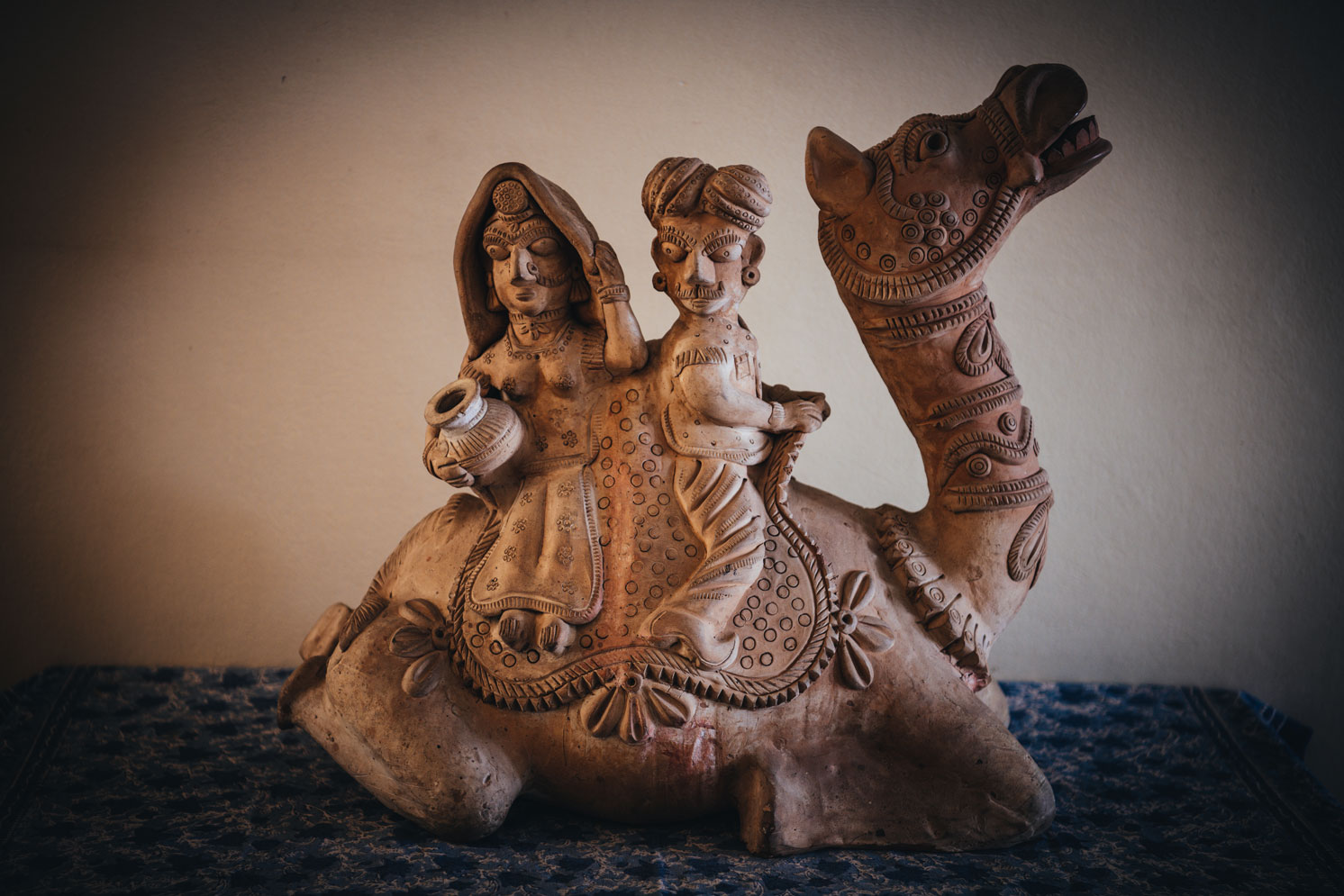 Use of liquid soap and other toiletries kept in great looking and locally made terracotta dispensers. No generation of plastic waste due to small packs of soaps, shampoo etc.
News papers are provided on request.
Each floor has a hot and cold water dispenser, supplying Reverse Osmosis treated drinking water.We encourage guests to take this water with them and reduce the purchase of bottled water!.
Glass bottles for rooms instead of plastic ones.
Steel / brass buckets instead of plastic buckets for rooms.
Recycled newspaper bags for room bins instead of plastic bags.
We only use locally made and great looking hand block prints or khadi handloom cloth for furnishings.
Rainwater harvesting.
Chemical fertilizers are not used in gardening, harmful pesticides are used minimally.
Sewage water recycling.
Wet waste composting.
Solar water heating.
We use solar energy to produce part of the electricity used by Tara Niwas. Panels are installed on our roof top.
We use super-efficient heat exchange systems that give hot water in some of our rooms, and in exchange they produce cold air – our answer to global warming!
Tara Niwas supports an organic farm and orchard at Amer near Jaipur that we will be happy to show you.
Though we are a small hotel we have 14 large trees all around the premises, thousands of potted plants and bonsai landscapes AND our Amer orchard has about 400 trees on it. We actively support afforestation and city plantation drives, our bit to help increase greenery and a saner lifestyle.